FLOW Follies Playbill Cover Art Contest flyer Winner announcement2016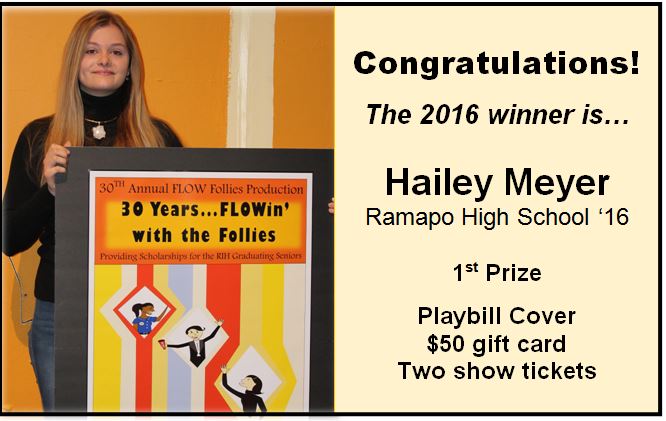 Runners up prize – Two show tickets
Leah Novelli, Lydia Park, Justin Ferrari, Madeleine Daly
FLOW Follies art contest was open to FLOW community High School and Middle School Students to enter original artwork for the playbill cover for the 30th Anniversary FLOW Follies Production,
"30 YEARS… FLOWin' with the Follies", to be held March 10-13 at the Indian Hills HS Auditorium.
Since 1986, FLOW FOLLIES a parent and community led organization has become the largest scholarship fundraiser serving the Franklin Lakes, Oakland and Wyckoff communities raising over $600,000 making us the single largest scholarship fundraiser for the two RIH high Schools.
Tickets Available online and at the Box office 30 minutes before Showtime.